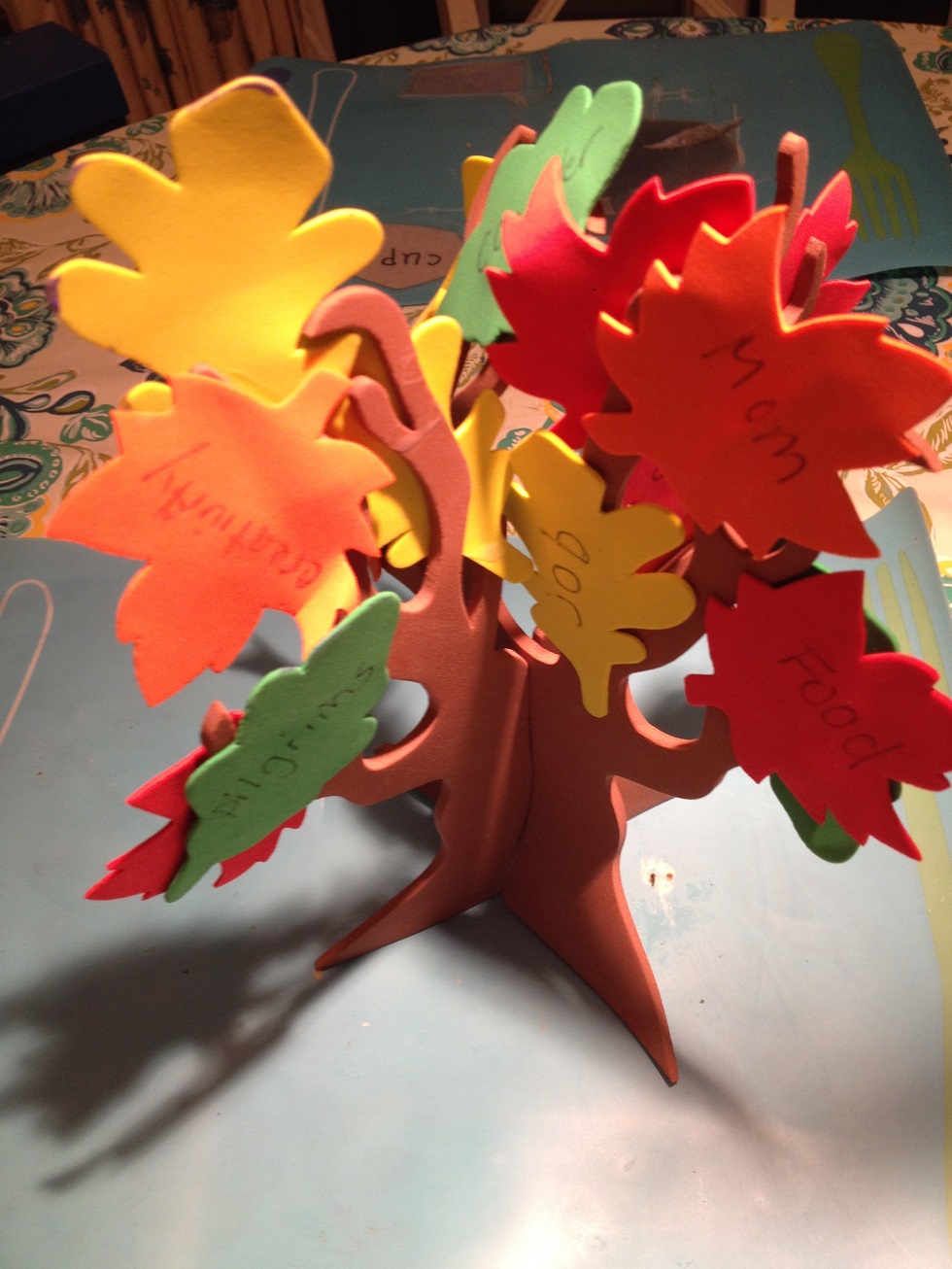 Years ago our church gave kids a Grateful Tree for the Thanksgiving season. They dutifully complied but I loved it – still do. Here's my leaves on the tree.
Today, first and foremost, I'm grateful for my family. My kids, because they shaped me. The hubby, for all his many kindnesses and partnership on the journey. My mother, for tolerating my stream of consciousness brain dumps that make me feel like someone cares. My brothers and sister, for unconditional love.
Their little shows of love are what I cherish the most. How Will really wants to be around me. How Jeff allows me to put ointment on a rash with such acceptance. The nights the hub takes the boys up to bed because I'm busy or tired.
Autism sucks often, but those moments of pure love – would it have been the same, and would I have cherish it, if I was a Normal Mom? whatever that is.